In less than two months, the fairgrounds in Champaign-Urbana, Illinois, will be filled with a talented bunch of non-Christianeze Christian musicians. And I can't wait to be there!
AudioFeed is a rather new music and arts festival; it started in 2013 and runs every year around the 4th of July (July 1-3 this year). AudioFeed is more than a festival. It's a community. Which is why I absolutely love it. If you're anywhere near Champaign-Urbana (IL) this July, you've got to check us out! (Click HERE to buy tickets.)
I've been part of this community since its inception and there's something addicting about the vibe. I can't explain it. If I tried, it wouldn't do it justice. You just have to come and experience it for yourself, and there's no better year than this year. Not only will there be tons of great bands like Emery, Josh Garrels, Listener, Sean Michel, Flatfoot 56, Forrister, Noah James, but you will also hear from poet-prophets like Jackie Hill Perry, Propaganda, and Levi the Poet. If you don't know who some of these names are, you should. Google around and check them out. They rock. All of them. And I can't wait to be rocked and challenged at this year's AudioFeed festival.
I'm also excited to hang out with my friends at the Bad Christian podcast—Matt, Toby, and Joey. AudioFeed is having a "Bad Christian" day on Saturday, July 2nd, and I'm going to be in the front row. These guys are a real piece of work, and I mean that in the best possible sense. Viewer discretion advised—the name ain't no joke. They've got to be one of the most honest podcast dudes in Christianity. Imagine putting a mic to your brain and hitting record. Ya, I'm not sure I'd want that to go public either. But these guys don't care. And they're going to be there. At AudioFeed. Can't wait to hang with ya'll!
I'm also excited to hang out with my new friend Jarrid Wilson, who will be one of the speakers this year (I'm always the other speaker). Jarrid's awesome. A brother from another mother. We had a drink in Nashville last year and we've been social media buds ever since. And this summer, we get to hang out together as we mix it up on stage with a bunch of Christian misfits.
And of course I'm stoked to see my good friends Sean Michel and Jay Newman, along with other fine humans whom I've met at AudioFeed over the years: Kevin Schlereth, Destroy Nate Allen, Levi (the Poet), Jim and Jen Eisenmenger, and Timbre who shreds on a harp…you've got to see it!
If you're still yawning and not sure if you want to come, then here's one last incentive. I'm planning on doing a stage-dive with my 7 year old son during Flatfoot 56's show (Chicago-based Irish punk band…see vid below). No, my wife doesn't know and she rarely reads my blog, so I think I'm good. It very may well be the last thing I do. Be there. And please bring some Advil and crutches.
July 1-3 (2016) at the Champaign fairgrounds. Buy your tickets HERE.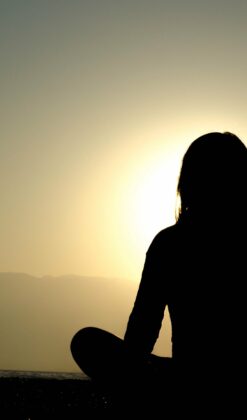 Meditate
The following post is written by Dr. Joey Dodson As a father of five, I rejoiced every time one of my...
Read Story
SIGN UP FOR THE NEWSLETTER